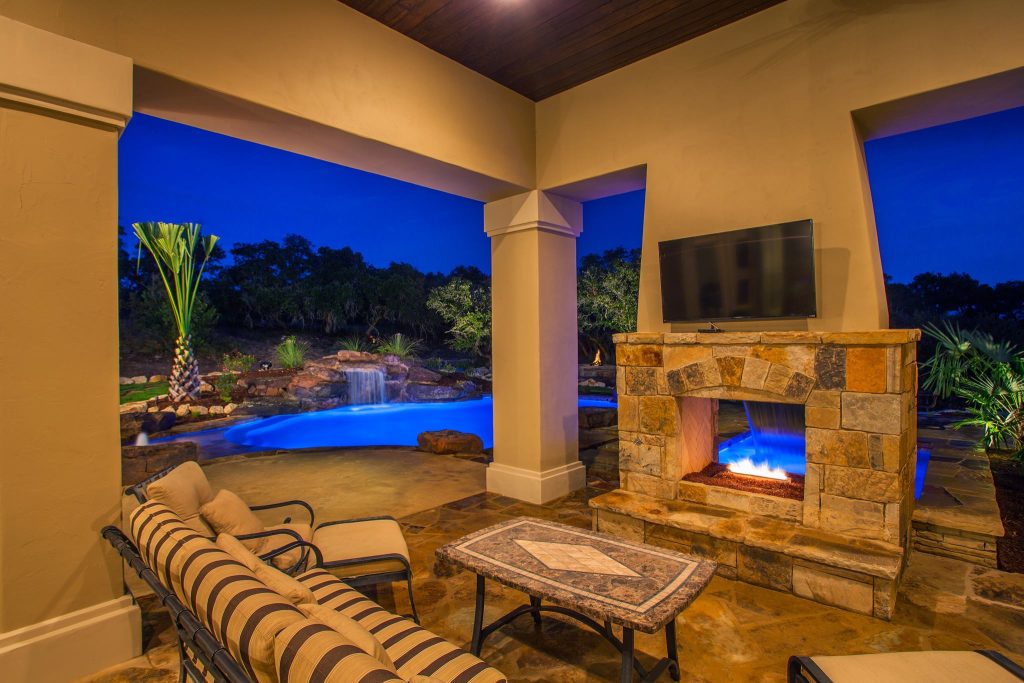 A Guide to Fireplace Customizations
From custom home residential designs to contemporary commercial projects, the possibilities are endless when it comes to designing a fireplace that fits your interior design style and space. Consider these four incredible customizable options for your next project:
A see-through (or double-sided opening) fireplace unites two rooms with one common opening. It's possible to have the fireplace viewed from the interior through to the exterior space. With very tightly insulated homes, it is recommended to have two fireplaces, placed back-to-back, for ensured performance.
With only one side wall, this three-sided customization creates a seamless flow of the fireplace, offering an unobstructed view of the fire. A peninsula style is often used in large living spaces adjoining dining or entertainment rooms, and perfect for commercial applications such as hotel lobbies and restaurants.
Corner-open customizations expose one of the side walls of the fireplace, allowing you to view the fire from multiple angles of the room. With this two-sided fireplace, both left and right corner openings are possible depending on placement.
In recent years, bay customizations have become increasingly popular, primarily to customize linear fireplaces. This three-sided design displays only the back wall of the fireplace, leaving both side walls open.
Behind all these great designs is an Isokern Fireplace, the most specified and trusted fireplace and chimney systems. By utilizing lightweight components refined by Earthcore, Isokern Fireplaces are refractive, highly insulating, and – you guessed it – completely customizable. Let us design-build one for you today.
Subscribe To Our Newsletter
Get updates about our newest products
Blog Posts
Share This Post The Ultimate Guide to Vent-Free Fireplaces If you're looking for a traditional fireplace but your project specifications don't allow for a venting
Blog Posts
Share This Post The Power of Pumice From new construction to backyard gardens, pumice is a great addition. Here's why: Why Pumice It's truly one