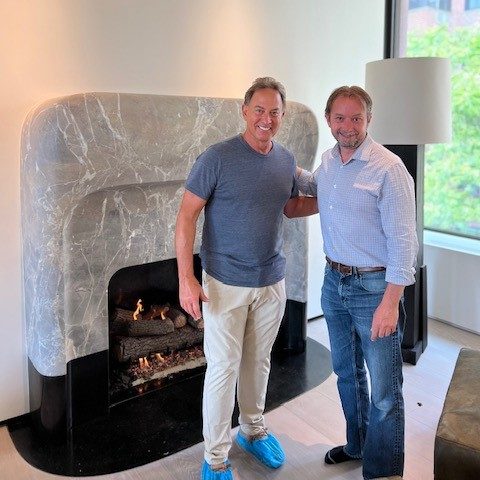 Home Crafts, Inc: The Original Dealer of Earthcore's Isokern Fireplaces
Here's a look at one of Isokern Fireplaces' earliest supporters: Home Crafts, Inc.
Since their inception in 1945, Home Crafts, Inc has established itself as an industry leader for the fireplace and chimney markets in the New York City Metropolitan Area. Through their expertise, they have created beautiful applications for fireplace systems with projects ranging from outdoor to indoor, and residential to commercial.
Home Crafts, Inc and Earthcore Industries has collaborated since the beginning. In 1989, Isokern Fireplaces was introduced to the United States from Denmark under the leadership of CEO Carl Spadaro at Earthcore Industries. That same year, Earthcore established Home Crafts as one of the first dealers of Isokern Fireplaces, commencing a 30+ year relationship. Thanks in part to Home Crafts' vision and dedication, Isokern products have become a valued feature in countless condominiums and homes throughout the New York Metropolitan Area.
Past, Present, and Future
What once started with one dealer in 1989 has grown into a dedicated network of over 500 dealers and distributors. Earthcore Industries is determined to make earth-friendly products that are safe, efficient, and will last a lifetime. They are proud to be able to provide their one-of-a-kind Isokern products across the nation through their dealer and distributor network. And as is evident with Home Crafts, every single dealer can make a difference. Another reason why at Earthcore, we make fire…better.
Subscribe To Our Newsletter
Get updates about our newest products
Blog Posts
Share This Post The Ultimate Guide to Vent-Free Fireplaces If you're looking for a traditional fireplace but your project specifications don't allow for a venting
Blog Posts
Share This Post The Power of Pumice From new construction to backyard gardens, pumice is a great addition. Here's why: Why Pumice It's truly one