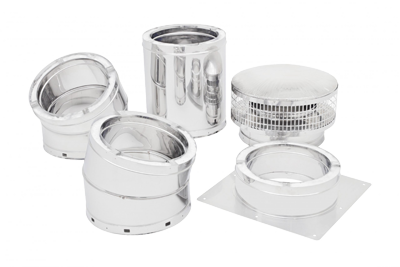 The lightweight Eco-Steel Insulated Chimney was created so each flue section connects securely using a locking-tab design — ensuring immediate, tight assembly. With a 12 5/8" inner diameter and 15 5/8" outer diameter, it is rated for any solid fuel Isokern fireplace. This versatile system has been tested and approved for use with Isokern Standard and Magnum fireplaces in typical or Fire-Lite applications.


CERTIFICATION:
UL Listing No. MH8251
Tested to UL103/ULC-S604
INSULATED ANCHOR PLATE
13INECOAP
INSULATED 15° OFFSET
13INECO15OS
INSULATED 30° OFFSET
13INECO30OS
ROUND CHIMNEY CAP
13ACECOCC
ATTIC INSULATION SHIELD
13ACECOIS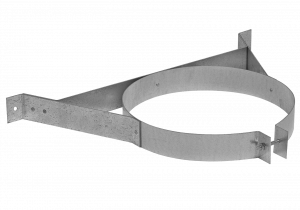 INSULATED CHIMNEY SECTION
6" – 13INECO6
Eco-Steel is an air-cooled chimney system with a stainless inner and galvanized outer.
Eco-Steel+ is an insulated chimney system that is ideal for coastal areas, commercial applications, and venting that includes a mechanical chimney fan. It has stainless steel inner and outer construction.